Governments, their agencies and their militaries are constantly being attacked, be it espionage, sabotage or anything in between, they are highly valuable targets for threats actors and enemy states looking to gain advantage in the never-ending cyber warfare.
In recent years we've witnessed a rapid increase in attacks against states, from hacks that exposed government agents & employees' personal data to uncovering classified documents & emails.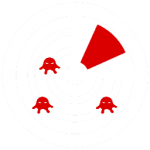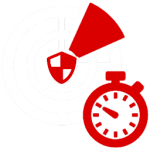 Deceptive Bytes' Active Endpoint Deception solution prevents different cyber attacks to keep your endpoints, including servers and workstations, from damage caused by such attacks to safeguard  your government institutes, and also agencies, military & citizens' data.
The solution is very lightweight, easy to deploy and manage and works around the clock & non-stop to protect your systems without requiring constant updates and without compromising your government's security.
It's also FIPS-compliant ready and uses high cryptography standards to protect its components & data.