Uses malware's defenses against it
Shaping attackers decision making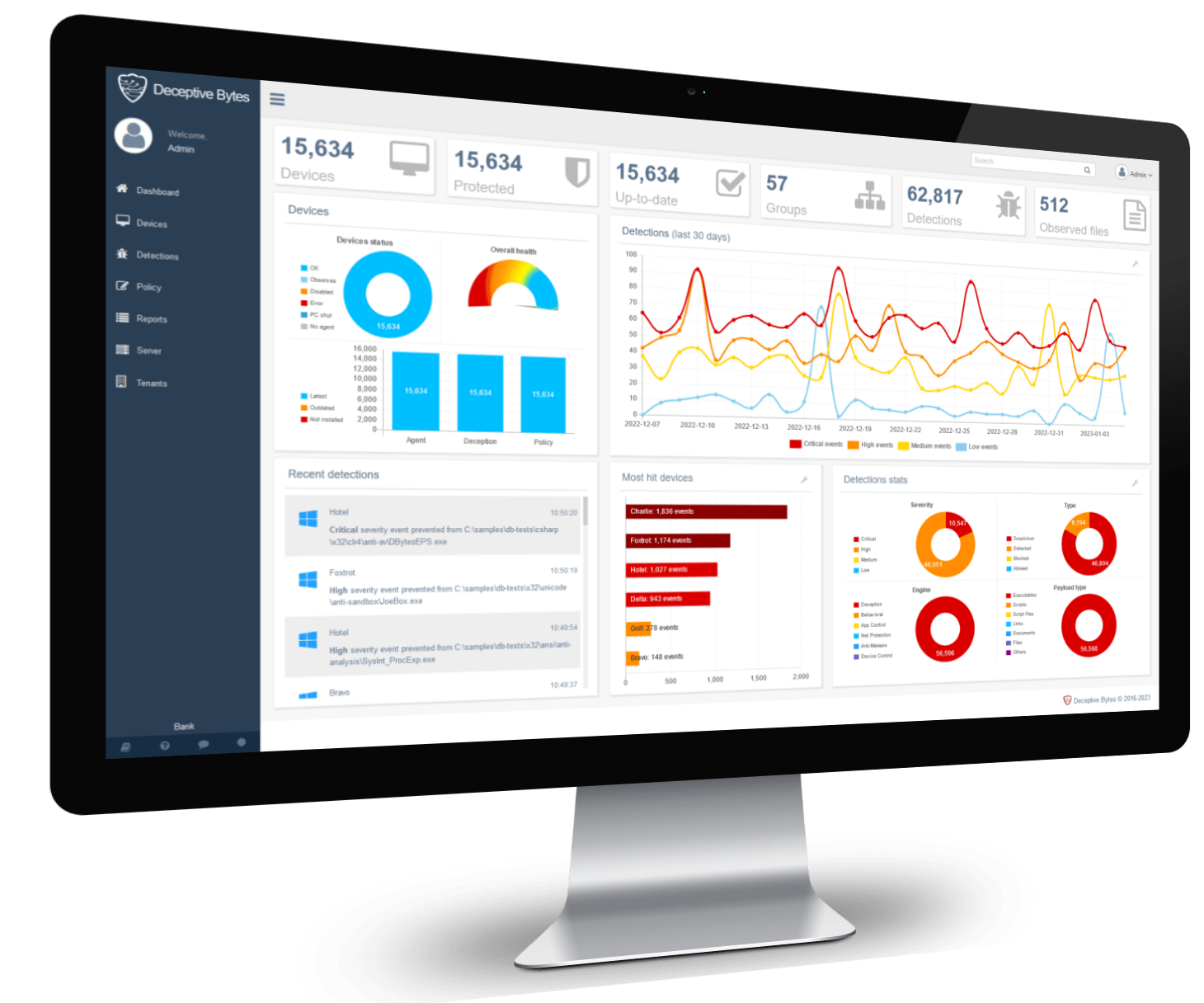 Deceptive Bytes provides an innovative solution against threats in enterprises' most critical and exposed assets, their endpoints!
The solution is a fully endpoint-centric prevention/deception platform that creates dynamic & deceiving information, responds to the evolving nature of advanced threat landscape and interferes with attackers attempts to recon the environment that deters them from executing their malicious intents, through all the stages of compromise in the Attack Kill Chain – covering advanced & sophisticated malware techniques, constantly making sure all the endpoints & data in the enterprise are secured.
Prevent never-seen-before cyber-attacks
One user-mode process to prevent all types of threats
Operates when needed, no scans means no unnecessary CPU usage
Only necessary memory is used which lowers memory consumption
Free of threats database means no unnecessary disk space is used
Using malware defenses insures high prevention rate

Providing multi-stage protection through the Endpoint Kill Chain
One agent to protect IT all
Stop malware in Its tracks
Windows Defender & Firewall
Linux ClamAV & UFW
It's not just an endpoint deception platform, it's an EPP with EDR-like capabilities when integrated to Windows Defender & Firewall/Linux ClamAV & UFW, giving defenders extra security layers to protect their endpoints without the added complexity, costs or burden.
Deceptive Bytes' platform controls these solutions on one hand and get threat notifications on the other, giving full visibility when connected.
Request a demo or send us a message