Linux version of its Active Endpoint Deception solution with support for enterprise server distributions: Ubuntu, Debian, RHEL, and SLES.
This new release will ensure that more assets in our customers' environments will be protected against advanced and stealthy threats that are designed to bypass or circumvent traditional endpoint security solutions (including on Linux servers).
With the new Linux agent, Deceptive Bytes is also releasing a new version of the management server which will support managing and deploying to multiple operating systems seamlessly throughout the platform.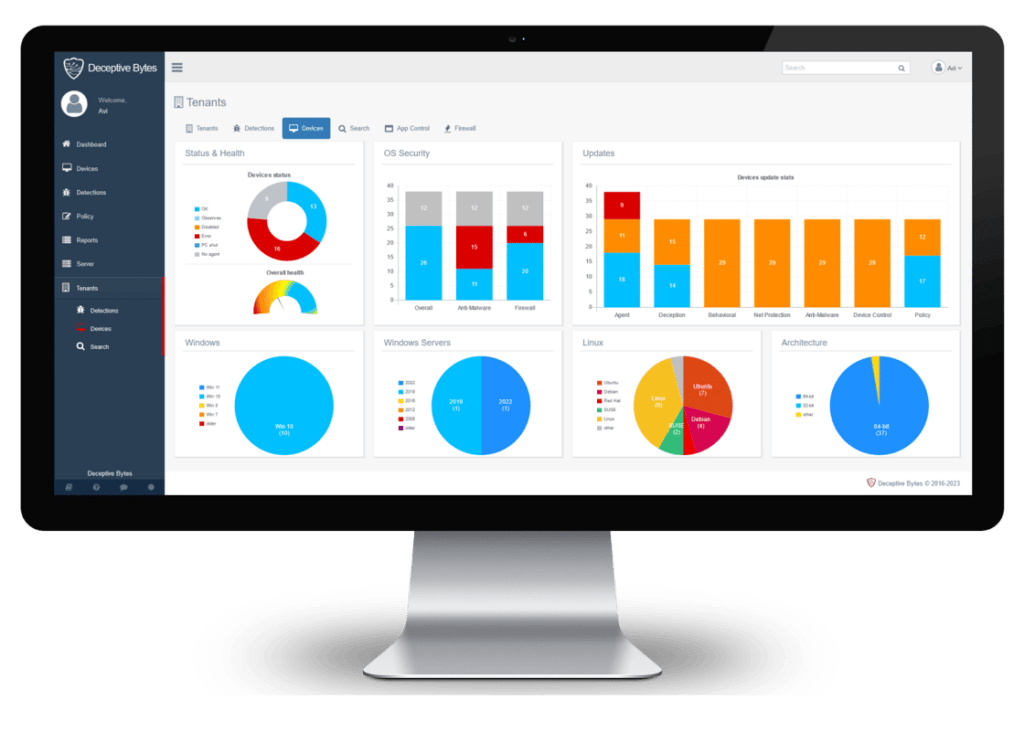 "The Deceptive Bytes platform gives organizations a single, user-friendly and lightweight solution to ensure their security in today's rapidly changing threat landscape.

The new Linux version will give our customers & partners a new proactive level of security and experience with the Deceptive Bytes platform's comprehensive offerings, allowing them to quickly prevent, identify and react to threats targeting Linux systems as well."

Avi Lamay, CTO & Co-Founder of Deceptive Bytes
About Deceptive Bytes
Deceptive Bytes, a leader in endpoint deception technology, provides its Active Endpoint Deception platform to enterprises & MSSPs which enables them real-time prevention of unknown and sophisticated threats. The solution dynamically responds to threats as they evolve, based on the current detected stage of compromise and changes their outcome, giving defenders the upper-hand in protecting their assets and data.
Recognized as a Gartner Cool Vendor in Security Operations and Threat Intelligence